Engineers who are great communicators? That's FSi.
Every day, our teams focus on making our clients' projects succeed. That means we take time from the beginning to understand your goals, and then we can take them on as our own. In fact, we take the time to train every person on our staff in the skill of asking clear questions and getting clear answers. We take that information and use it as a basis for holistic, impeccable design. And when we think we've done our job, we come to you to make sure that everything we give you is exactly what you want and need. We don't call any job complete until you let us know you are happy with our work.

When it makes sense, we use technology to improve our communication, like 3D images and motion graphics to show building occupants complex duct routing or crowded mechanical spaces. Our computational fluid dynamics (CFD) models analyze airflow patterns, and also let project stakeholders see the areas of a building that will have enough natural ventilation to provide summertime cooling, or controllable airflow patterns for sensitive industrial processes.

Much of our excellent communication is decidedly low tech. It's based on our willingness to spend time on a job site, listening to and learning from maintenance staff and other stakeholders. It results from our commitment to understanding owner and clients needs, and making sure they thoroughly understand their options. In the end, our job is to give our clients the information they need, in a format that's useful to them, so they can make the best decisions for their projects.
What We Do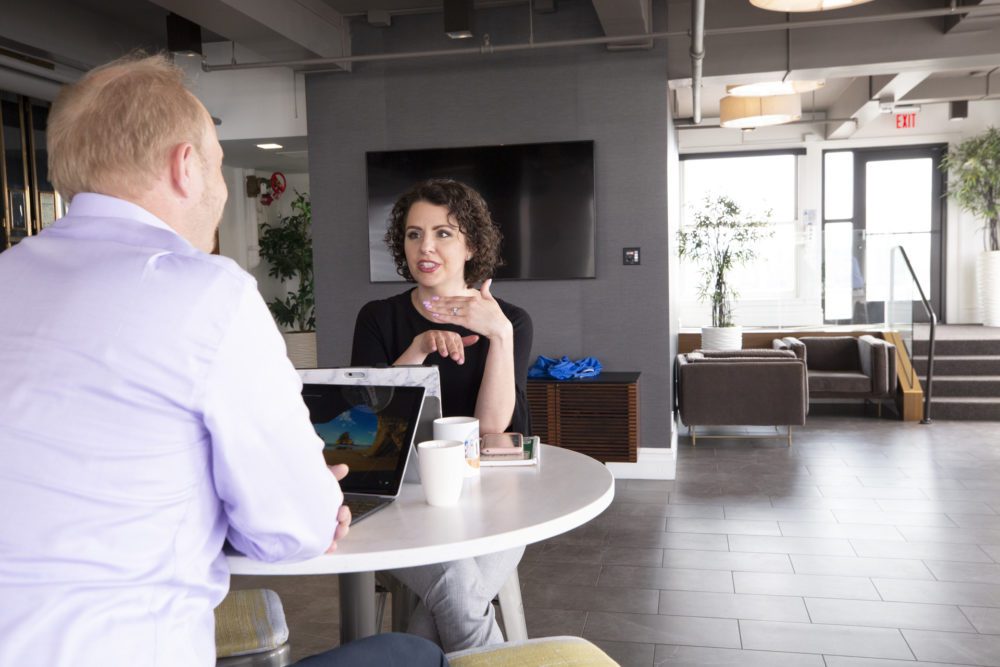 Mechanical & Electrical Engineering
Fire Protection Engineering
Commissioning
Energy Audits, Modeling, & Upgrades
We provide the services you expect from an MEP engineering firm, such as design, construction administration, and cost estimating, and we perform them impeccably. We also offer some less common services, such as energy audits, CFD airflow analysis for industrial applications and natural ventilation, and pipe stress modeling for steam systems.
Mechanical engineering
Electrical engineering
Fire protection engineering
Field investigation
Feasibility studies
Design
Cost estimating
Construction administration
Commissioning
Life cycle cost analysis
CFD airflow analysis
Building energy audits
Energy efficiency upgrades
BIM 3D modeling
Energy modeling
Acoustic modeling
Pipe stress modeling
Our work has brought us into a fascinating range of buildings, from schools to paint hangars, and hospitals to wineries. We always enjoy learning how facilities operate, and we're even more interested in helping them function just a little (or a lot) better.
Schools
Colleges and universities
Community centers
Libraries
City halls, civic campuses
Administrative and medical offices
Historic buildings
Warehouses
Medical, research, and tech labs
Hospitals
Clinics
Manufacturing facilities
Aircraft paint hangars
Vehicle maintenance facilities
High-hazard environments
Wineries, breweries, distilleries
Food processing facilities
Airports
Transit bases and passenger facilities
Water and wastewater utilities
Solid waste facilities
From basic HVAC and wiring to one-of-a-kind process installations, we execute every design with careful attention to detail and your project goals front and center.
HVAC
Electrical service
Lighting
Domestic plumbing
Process piping
Steam piping
Generator fueling
Maintenance fluids
Washdown water
Vehicle fueling and wash
Medical and lab gases
Housekeeping and hold-down vacuum
Industrial ventilation
Natural ventilation
Odor control
Campus steam
Compressed air
Winery, brewery, and distillery systems
Food processing
Fire Protection
Yes in our backyard.
In 2016, Facing Homelessness founder Rex Hohlbein came to our office to talk about his new initiative, The BLOCK Project. The BLOCK Project would build net-zero, 125 sf homes in Seattle backyards, providing both housing and a community connection for people who had experienced homelessness.
We were immediately on board. Before Rex even finished his presentation, FSi Principal Rob Danforth committed us to providing pro bono mechanical engineering, to help design the homes for net-zero energy and water use. A staff member even asked to host a home in her yard.
Fast forward to today. We are proud to continue to be the pro bono mechanical engineer for The BLOCK Project. Bobby celebrated his fifth year living in the first BLOCK Home, fourteen more homes have been built, and a total of sixteen have been funded. Each year, the project benefits from an A/E fundraiser; it has been exciting to work alongside other engineers, architects, and contractors to help fund more of these homes, and to spread the community love as we watch the project grow.
Safer homes in our community
Our Spokane office and two dozen other volunteers worked with the Spokane Fire Department and the Red Cross, as part of the Northwest Region Home Fire Safety Campaign. The Red Cross has set the goal of reducing death and injury from home fires, by installing free smoke alarms for those who cannot afford or are unable to install alarms themselves.
The April 2019 event made 74 homes in our community safer. All together, volunteers installed 186 smoke alarms and 39 carbon monoxide alarms for area families.
Thanks to Brandon, Melissa, and Ben for making a difference for our neighbors.
Meeting our neighbors
FSi's community service team set out to get more involved in the neighborhood around our Seattle office. We decided to reach out to our immediate neighbors, especially those living unhoused and in supportive housing. And what better way to reach out than through food!
We put together 60 bags with non-perishable snacks, hats, hand warmers, toiletry items, and homemade cookies. Then we hit the streets. Six folks from FSi passed out the bags within a block of our office.
"We want our neighbors to know that we see them, we care about them, and they're not alone," said Bill Boone of FSi's community team, who organized the event.
At FSi, we understand the importance of giving back to our local community. That's why we put in the work at Pike Place Food Bank or cleaning up Pioneer Square, as shown in the photo.
Building a Home
Habitat for Humanity builds houses for those in need in the US and abroad.
FSi groups have volunteered with the organization four separate times, bringing time and community spirit to Habitat's building projects.
Working with FSi
You can count on us to
Embrace a good challenge.
Unique facilities, sensitive processes, aggressive schedules, and ambitious sustainability goals. We've built a reputation for developing practical, maintainable solutions for complex problems.
Meet your timelines.
That's one of the reasons we have so many schedule-sensitive organizations – school districts, universities, and major manufacturing companies – among our repeat clients.
Be an effective teammate.
We've led hundreds of project teams and supported hundreds more as a subconsultant. This gives us good perspective on what it takes to be a good teammate, and we've incorporated it into how we work.
Seattle Children's Odessa Brown Clinic
FSi was the mechanical engineer for a new 35,000 sf, $7.7M pediatric healthcare clinic owned by Seattle Children's Hospital. The clinic is in the Othello neighborhood of Seattle, on the first two floors of the Orenda Apartments in Othello Square. The project continues the mission of the Odessa Brown Clinic, with a second location in Read More
Mukilteo Ferry Terminal
Washington State Ferries and Coast Salish tribal stakeholders began the Mukilteo Ferry Terminal project with ambitious sustainability goals, envisioning a complex that would sit lightly on the earth. As the mechanical engineer for the project, FSi provided both energy modeling to evaluate envelope and mechanical options, and computational fluid dynamics (CFD) airflow modeling for natural Read More
Thank you for everything. Your help has been so much above and beyond what other engineers have been able to provide."

Project Manager Industrial Client